Rockwell shows patrons how they can safely express their love in different ways, even through the little things, this Valentine's season. From February 4 to 14, 2022, exciting flower fairs, gifts, rewards and more, await Rockwellists. 
Flower and Gift Fair 
Lush and vibrant arrangements from Petalier, The Glasshouse Flowers, Designer Blooms, Roger Acierda Flowershop, and Fleur Creatif are showcased at the Flower and Gift Fair, at the North Court and Lifestyle Hallway at the R1 Level. Exquisite jewelry pieces from Heart Factory Accessories and Paul Raymond Studio, and local artisanal bags and novelty items from Touch of Craft, can be found at The Gift Fair. 
Those who have been craving for their favorite home-baked pastries can catch Baker's Dozen at the P1 Level, with its latest addition, The Manila Baker. 
The Rockwellist Valentine Confections
Valentine's this year is even more special as Rockwell has curated chocolates, which shoppers can get for free when they earn at least 750 rewards points on The Rockwellist mobile app from Feb. 4 to 14, 2022. This set can be purchased as well on shop.TheRockwellist.com. 
Exclusive gift bundles are available only on Rockwell's e-commerce website. Customers can pair the chocolates with bouquets from The Glasshouse Flowers to create the ideal gift set for their loved ones.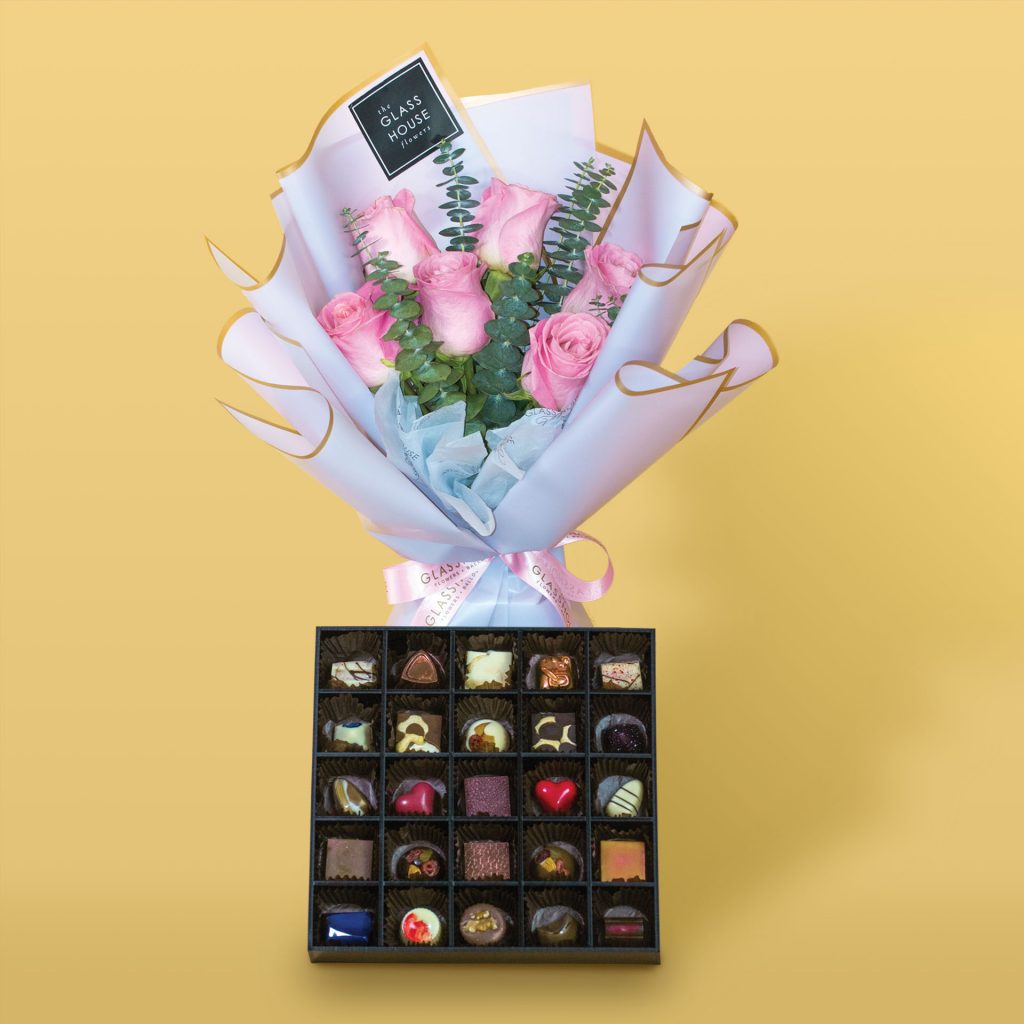 Rockwell Goes Streetside
This year's occasion can be more enjoyable as Rockwellists can dine safely outdoors at Lopez and Plaza Drive, One Rockwell, Joya Lofts & Towers, Edades, and 8 Rockwell. Bar Pintxos, Marudori, and Ramen Ron are just some of the few of the restaurants where customers can spend their Valentine's celebration, with a relaxed atmosphere. 
Learn more at Power Plant Mall's Facebook and Instagram pages. 
Directory of Establishments:
Establishment 
Location
Contact Number

Mamou Too

Lopez Drive

(+63) 917 806 2668

The Test Kitchen

One Rockwell

(+63) 977 288 5751

Made Nice

Joya Lofts & Towers

(+63) 917 183 6423

Rambla 

Joya Lofts & Towers

(+63) 949 881 6010

(+63) 915 948 6648

Barcino

Lopez Drive

(+63) 945 286 9995

(+632) 8846 9423

Nikkei

One Rockwell

(+632) 8541 6689

(+63) 916 636 9817

Grace Park

One Rockwell

(+632) 8843 7275

(+63) 939 934 7223

Via Mare

Lopez Drive

(+632) 8898 1305

(+632) 8898 1306

A mano 

Lopez Drive

(+63) 917 552 6266

Omotesando Koffee

Lopez Drive

(+63) 917 579 5447

Teppan Okochi* 

Lopez Drive

(+63) 906 248 3942

Bar Pintxos

8 Rockwell

(+63) 905 796 8729

Marudori 

8 Rockwell

(+63) 917 625 9326

Wild Flour

8 Rockwell

(+632) 8850 5503

Ramen Ron

Edades 

(+63) 917 628 7245

Single Origin 

Edades 

(+63) 995 914 4137