Your favorite premier lifestyle destination – Rockwell Center Makati – is literally pushing its boundaries. Take the ubiquitous buggy, and embark on a retail adventure outside Power Plant Mall, and discover more shopping and dining delights within the Rockwell neighborhood.
The Balmori Suites, nestled right beside Power Plant Mall, introduces Lusso, serving exquisite Italian and French dishes. The flavors and ambiance of Lusso make it an exquisite dining experience to remember.
Across the mall, at 8 Rockwell, a cluster of culinary options awaits. Start your day at Wildflour, a bakery and café that offers freshly baked goods, brunch, coffee, and cocktails. Craving authentic Japanese cuisine? Head to Marudori for a bowl of steaming hot Chicken Paitan Ramen, or 12/10, a modern izakaya. When you need a pick-me-up, Eight Coffee Bar by UCC offers breakfast to cocktails, all complemented by their expertly brewed coffee. Have a taste of Spain at Bar Pintxos, which has tapas and craft drinks. For a luxe shopping experience, Off-White and Homme et Femme are distinguished boutiques that offer meticulously curated designs for those with impeccable tastes.
Adjacent to the Amorsolo Drive entrance near Mango, Edades houses another exquisite gem for the community. Indulge in the rich flavors of specialty homegrown ramen at Ramen Ron; their Tantanmen is a most delectable bowl. For coffee enthusiasts, Single Origin is a cozy haven of the finest brews from carefully selected beans. Looking to unwind with a good book? Prologue offers a tranquil atmosphere where you can enjoy a cup of coffee while immersing yourself in captivating stories. Patrons who crave for international flavors can opt for Greyhound Café's Thai cuisine with a twist. Interestingly, Edades adds another layer of sophistication to the vibrant Rockwell experience.
As you make your way through One Rockwell, immerse yourself in the diverse flavors offered by Coco Ichibanya, Grace Park, Nikkei, UCC Café Terrace, Tajimaya, West 103, The Test Kitchen, and the ever reliable Starbucks. Find inspiration in the stylish selections of Univers and Comme Des Garçons, a hub for those seeking a chance to discover the latest trends from influential designers. Furthermore, MAV Furniture and Bernhardt also have quality furniture pieces for your home.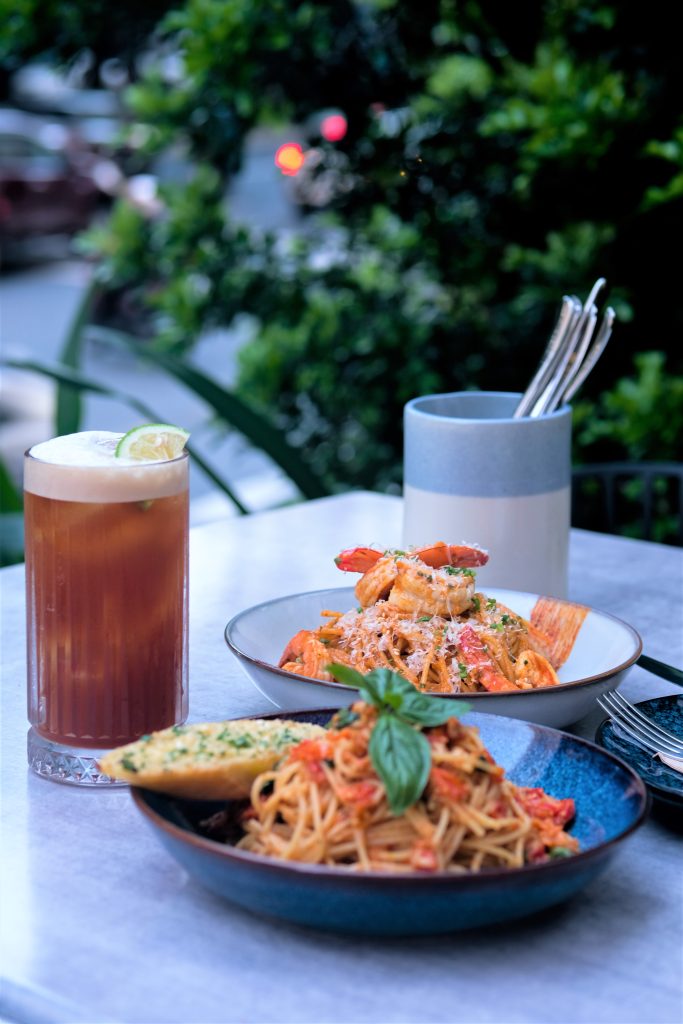 At The Manansala and Joya Lofts and Towers, convenience is at your fingertips. Alter Station, Au Beau Blanc, and Housekeeping Place provide alterations and laundry services for your clothing needs, while 7 Eleven and Philippine National Bank cater to your everyday essentials. Smiles by CERRA is your next-door dental clinic. Joya Lofts and Towers is also home to Emphasis Salon, where you can enjoy luxurious hair and beauty treatments to match your style. For gourmet aficionados, Santis Delicatessen offers a treasure trove of premium meats, cheeses, and treats to satisfy your discerning palate. Additionally, the nearby Pancake House delights breakfast enthusiasts with comforting morning dishes to start your day on a delicious note. Refinery, Rambla, and Made Nice are ideal for a wonderful dinner night out with friends, paired with refreshing drinks and cocktails.  
Finally, let's venture into the newly opened retail hub, The Proscenium Retail Row. Explore the wide range of services available, from beauty, to fashion, and more. Enhance your look with Japanese eyelash extensions and nail art at Ayumi. Looking for the perfect suit or gown? Bianca Cordero is the place to be, with custom and ready-to-wear options tailored to your taste and occasion. If you have beloved garments that need restoration or alteration, Alter to Fit is here to help. Their expert team will breathe new life into your clothing, ensuring the perfect fit and preserving its original charm.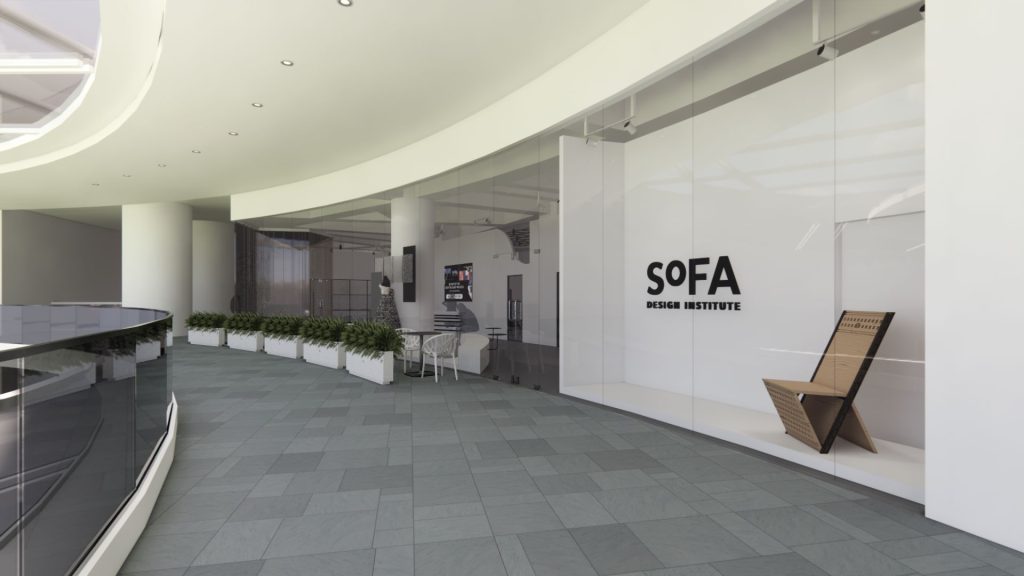 Soon, The Proscenium Retail Row will welcome SoFA, a renowned design institute to its halls. This will add a vibrant cultural experience, perfectly complementing the soon-to-rise Rockwell Performing Arts Theater, located beside The Proscenium Retail Row at The Plaza. Families with young children will find another reason to visit as Kindermusik, a music and movement preschool for toddlers, is also present here.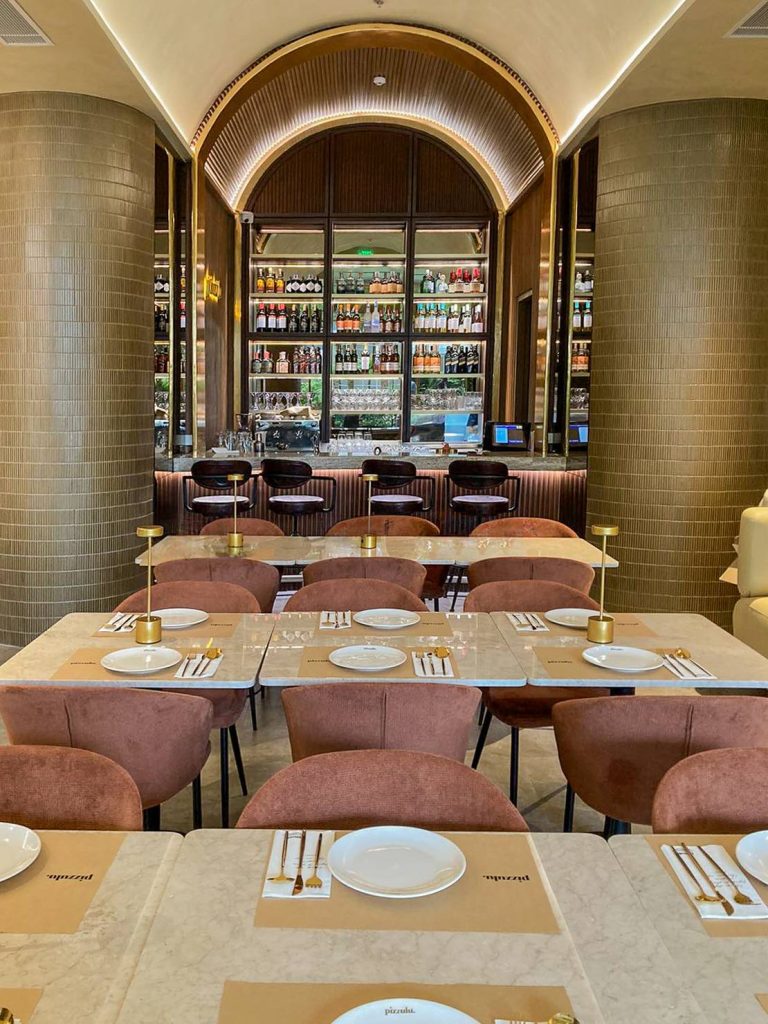 Be sure to also check out The Perfect Pint, where beer lovers can indulge in craft beer and enjoy all-day dining. Don't miss the chance to savor fresh brick-oven pizzas at Pizzulu, and keep an eye out for the upcoming Pickup Coffee, providing quick and convenient grab-and-go coffee, opening soon. In the coming months, concepts such as The Coffee Academics, Joel's Place, Nori Sushi Bar, Foreign Return, Carmelo's Steakhouse, Sourdough Café, Feta Mediterranean, will be gracing the retail row. With such a diverse array, The Proscenium Retail Row is a must-visit for all your beauty, fashion, and dining needs, and more, all within a stone's throw away from Power Plant Mall.
Enjoy the ease of exploring the hidden gems of Rockwell Center, from one delightful establishment to another, with a variety of shopping and dining establishments. Come experience the thriving retail rows at Rockwell. Learn more on Rockwell's Facebook and Instagram pages, and find the contact details of the establishments in their directory.