An even more gratifying year awaits the community, as Rockwell launches The Rockwellist Rewards. A convenient, exclusive, and rewarding way of earning points, Rockwell aims to highlight the benefits that come with using the app and shopping in the mall, such as free merchandise, eGCs, parking, and cinema passes to name a few.
As patrons shop this year, they'll be able to earn points and become eligible for these rewards.
Soon, Rockwellists who use the app features such as the fast-pass parking, and those who shop from shop.TheRockwellist.com, will earn twice as many points, giving them a chance to claim more rewards. 
Apart from these perks that customers can claim when they earn points, they also get to become VIPs during specific promo periods, and go a step further to unlock Elite VIP status during the Christmas season, where they can get vouchers from participating Rockwell establishments.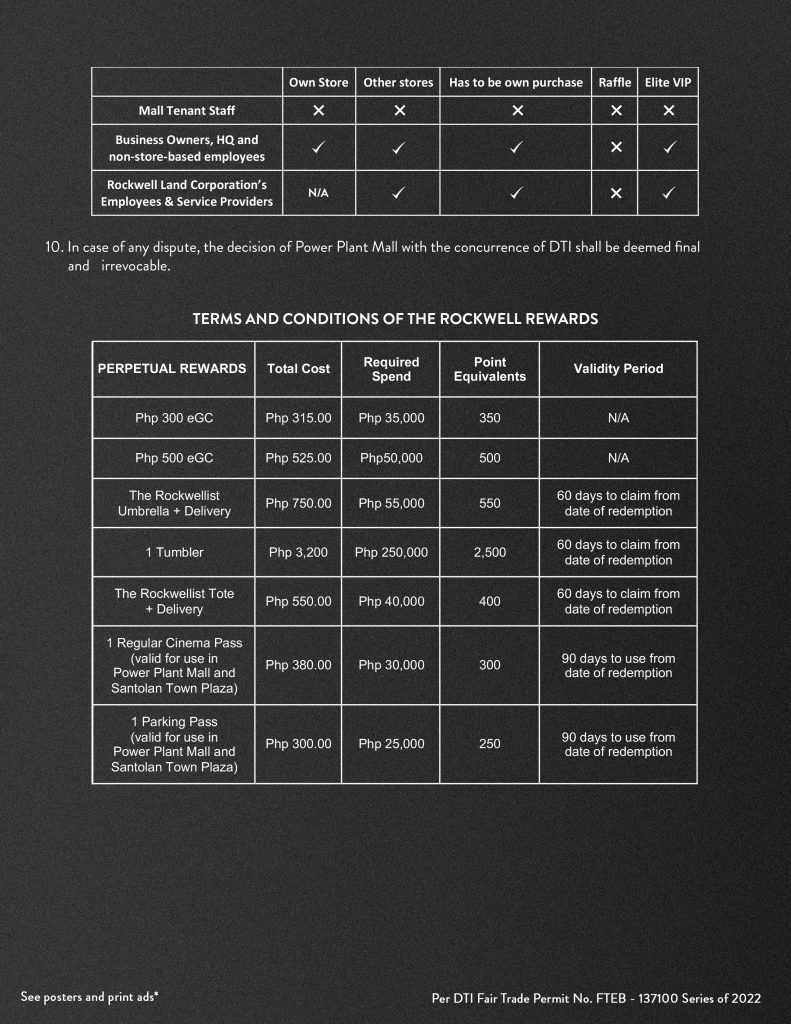 This rewards program will also be expanding to Rockwell's other retail properties in the metropolitan area soon, such as Santolan Town Plaza, The Grove Retail Row, and Arton Strip in Katipunan. Learn more on Rockwell's Facebook and Instagram pages.