The last few weeks of the year can be fun but also semi-stressful. One minute, you're sprinting from party to party, and then next you're dashing to shop for gifts. Don't let a crazy end-of-the-year get to you. Sneak these stress-relieving products into your shopping cart and give yourself a break before diving back into the holiday rush.

Fancy Handy Green Clay Face Mask, Beauty Bar

Stress can cause major skin issues. Prevent breakouts with a clay mask that soothes and hydrates. Infused with Aloe and Cucumber, this refreshing face mask helps you keep your cool.

Mint Mattifying Face Mist, The Body Shop

The menthol in mint is a natural relaxant and just might be the secret ingredient you need to survive the Christmas rush. Get refreshed with a this minty facial mist that leaves your skin looking fresh and mattified for hours. It's non-comedogenic and suitable for all skin types.
The Somerset Toiletry Company Cocktail Shower Gels, Beauty Bar
Nothing says "self-care" more than a bath with shower gels disguised as your favorite cocktail. Let the stress melt away with these (inedible and non-alcoholic) skin refreshments. Choose from three bath concoctions: Cosmopolitan, Mojito, and Pina Colada.  

Aura Cacia Discover Essential Oils Kit, Healthy Options
Aromatherapy has become a go-to stress reliever, and not just for your average tita. Choose high-quality essential oils to naturally help boost your mood or find your calm. This set includes four pure essential oils plus quick tips and blending recipes for newbies.


Lavender Scented Candle, L'Occitane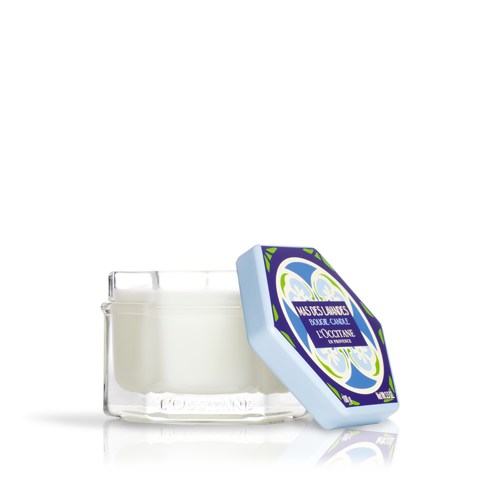 Lavender is nature's chill pill. It's a popular remedy for insomnia and helps manage anxiety. Light up a lavender candle when you're winding down after a long day, reading a book, or drinking a nice relaxing cup of tea.
Republic of Tea, Get Relaxed Tea, Healthy Options
This caffeine-free, herbal blend of lavender and chamomile is meant to relieve stress, and just may be your ticket to a good night's sleep. Chamomile is widely recognized as a mild sedative and sleep-inducer. Brew, sip, and wake up refreshed the next day.

Advent Calendar 2018, Jo Malone
This massive Advent Calendar filled with much-loved colognes, coveted candles, and luxurious bath and body products. Wrapped in a twinkling gold bow and a festive illustration of the Jo Malone London Townhouse, it's the perfect self-care kit for this extremely busy season.

Shop all these at Power Plant Mall this Christmas to get a chance to win a Land Rover Discovery Sport S or a Jaguar F-PACE! Open to all shoppers with a P1,000 single receipt purchase. Click here to learn more about the Rockwell Christmas Raffle and Elite Raffle Promo. Terms and conditions apply.